Contact Info
RE/MAX Real Estate Specialist
Richard Gallo
1170 Wayne Ave, Suite D
Indiana, PA 15701
Phone: 724-717-6183
Fax: 724-717-6184
Contact via Email
Visit our Website
Photo Tour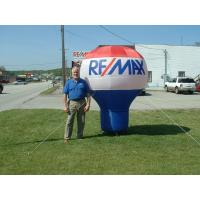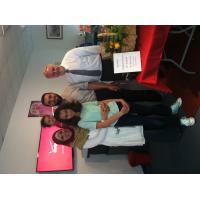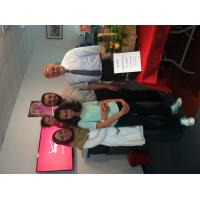 Services
Marketing & Selling your home, property
Searching and Buying a new home
CMA Comparative Market Analysis
Relocating and need a Real Estate agent
Referral of someone selling their home
Real Estate Planning and Advise
Estate Sales
Commercial Leasing of Property
Hours of Operation
Monday - Fridays: 9:00 AM to 5:00 PM
Saturday and Sundays and evenings by appointments.
About Us
RE/MAX is the World's Largest Seller of Real Estate. Founded in 1943 and has grown internationally in over 100 Countries. What does this mean to our clients? Whether you are selling or buying property, you will be working with a network that can maximize your experience with the Power of our Team not only locally but throughout the World. Buyers today come from all over the country with transfers and relocation for their jobs. Our local RE/MAX office will help Maximize that opportunity to help you sell your property. If buying a new home, let our local experienced team of over 50 years help you in finding your dream home. Call us today and "Dream with your eyes opened" The RE/MAX way. The system is still based on attracting productive agents and providing them with valuable support, incredible brand awareness, educational opportunities and other competitive advantages. Customer service – built on a foundation of drive, experience and education – is the cornerstone of RE/MAX success. The RE/MAX track record built over more than 40 years is proof that a focus on the customer's needs, backed by the ability to deliver, remains as important as ever. In other words, great things happen when driven individuals come together and treat real estate as a profession. And that, in a nutshell, is RE/MAX. Rich Gallo Agent/Owner looks forward to helping you. Located by the IUP KCAC at 1170 Wayne Avenue, Indiana, PA 15701.Phone 724 717-6183 or Stop By and Visit us today.
We'll Impress You
Today's Real Estate Market requires not only an expert in their field to assist you, but a company who's reputation of experience and professionalism follows them. We at RE/MAX "Real Estate MAXimum" have not only an International Connection, but our state and local teams will do everything in our power to bring you complete satisfaction.
Not only do we represent our clients with all the tools necessary to market their property, but we also team up to get buyers to our properties as quickly as possible. Recognition of a well branded company like RE/MAX - the worlds largest sellers of real estate will give you just that. Each office is locally owned and operated. Rich Gallo Agent/Owner who has lived his entire life in the Indiana Area will be more then happy to use his 21 years experience in the Industry to assist you and make your Dreams come true. Call us at 724-717-6183